It's been six months since I started my new job as Theatr Gen's Artistic Director. 6 MONTHS. Where has the time gone? Anyway, I've taken advantage of the opportunity to write this blog before Christmas to talk about our work since I started, and invite you to come chat with me and the team in the new year. 
It's been a busy few months with me directing Gwlad yr Asyn at this year's Eisteddfod, Daf James' Tylwyth on tour, and we're now prepping to go into rehearsals for our next production – Pijin, Bethan Marlow's adaptation of Alys Conran's novel. We've also been creating with school pupils, facilitating workshops to coincide with a show about Betty Campbell's life, running drama clubs, preparing for the next stage of our health and wellbeing project Ar y Dibyn, and delivering workshops for teachers in our recent WJEC roadshow.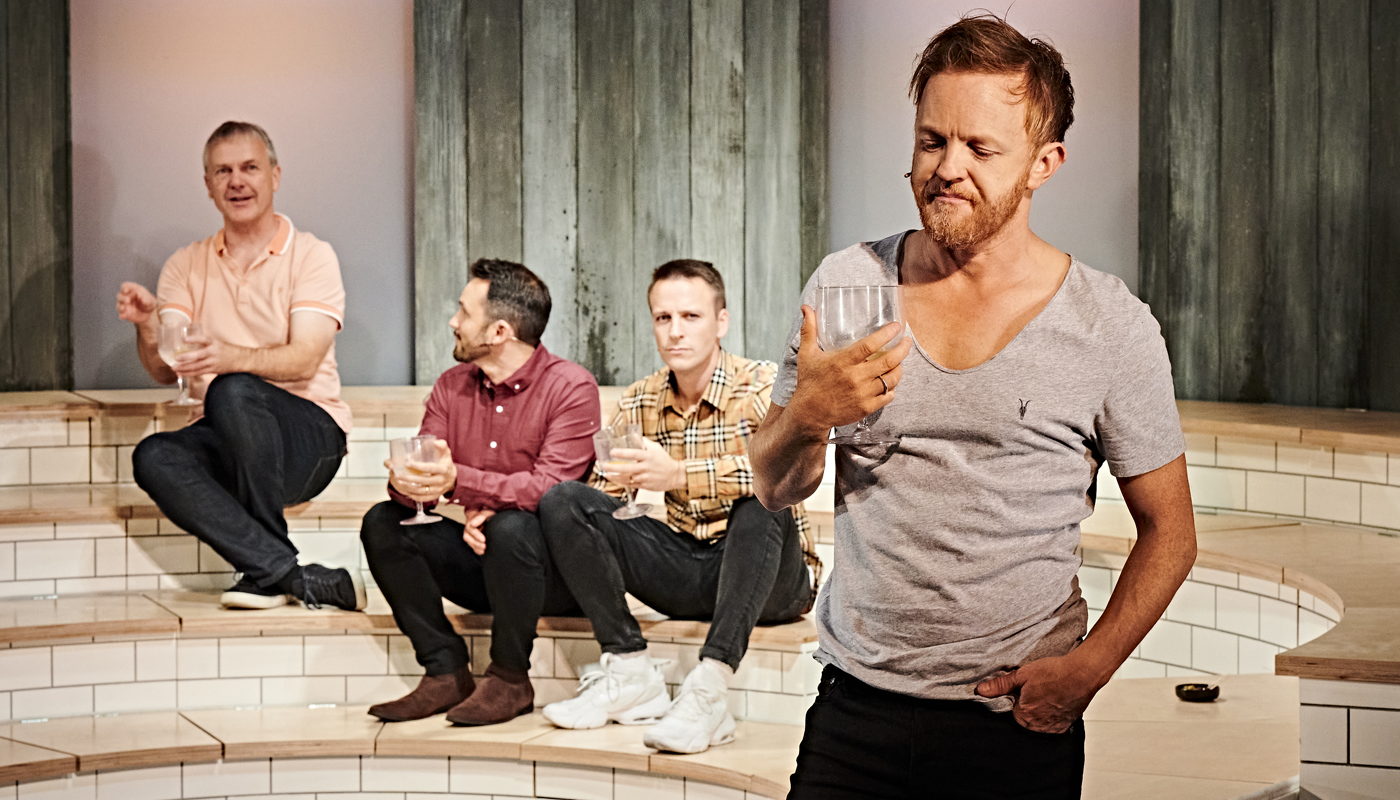 On a personal level, I've moved back to Wales after a decade in London, got to know everyone here at Theatr Gen, and learned that there's a lot of travel with the job! As a national company, our work happens all over the country and I've been from Caernarfon to Carmarthen to Cardiff to meet audiences, artists and staff from venues and other theatre companies... and learned to love Wales' buses and trains! 
... And France's trains too, as we're exploring ways of collaborating creatively with Europe's minoritised language companies. 
Developing new work is a big part of the job. Over the last few months, I've loved being in rooms with amazing artists devising, facilitating collaboration and commissioning writers. We can't wait to share this work with our audiences in the near future.
The job also includes responsibilities for the company's direction and reporting to the Board of Trustees. And this is a perfect opportunity to draw your attention to our current search for a new Chair and two new Trustees for our Board – maybe you or someone you know might be interested? There's more information here.  
It's important that Theatr Gen is a company that is accountable and evolves, that provides a platform for the nation's voices to share, entertain and question. There's a place for us to respond to events around us and across the world. And it's also important that the door is open for us to hear new ideas, chat with freelance arts workers, and connect with anyone interested in creating in Welsh.   
During the first three months of 2023 we're planning to hold open sessions for anyone who'd like to discuss ideas, careers, and what's to come from Theatr Gen. Alongside members of the team, I'll be heading to four locations (and also available on Zoom) to have informal chats. You'll find more details on how to register below.  

Enjoy the holidays and I hope to see you at Pijin or at one of our open sessions!  
Steffan