Since 2019, Ar y Dibyn has offered several series of creative workshops to support those affected by addiction. 
The aim of the project is to encourage creativity in order to process our experiences of the world through short, playful tasks to spark our imagination and let new ideas blossom. The aim is to produce heartfelt, brave and ambitious work within a space where everyone can express themselves freely, without judgement. Thus far, our participants have produced written work, artwork, and have worked on writing and producing an original film; all based on their individual experiences and emotions. 
Protecting the wellbeing and mental health of our participants and artists is key due to the emotional nature of the project, and professional health experts are on hand at each session to offer advice or to chat to when needed.
We're extremely proud of the incredible and powerful work that has developed from the sessions. It's an honour to present this work to our audiences; from live performances, to virtual presentations. 
A partnership between Theatr Genedlaethol Cymru, Literature Wales and Adra (Housing) and lead artist Iola Ynyr.
This project has been made possible thanks to the support of the programme Health, Arts, Research, People (HARP), financed by the Arts Council of Wales and Y Lab (Cardiff University and Nesta)
With the support of  North Wales Area Planning Board for Substance Misuse and Galeri Caernarfon
Details of upcoming workshops:
If you are interested in arranging a 1:1 session, please email  nia.skyrme@theatr.com and she will be able to organise an informal chat with the project's lead artist Iola Ynyr for you. 
Feedback and Creative Work
The first workshops were held in Galeri Caernarfon in 2019, followed by a live reading of the written work created during the sessions. Watch a video of the reading here:
Ar y Dibyn Podcast:
In 2022, artists Mari Elen and Iola Ynyr hosted creative workshops specifically for Welsh-speaking women living with substance misuse in the Gwynedd and Anglesey area. As part of this project, a special podcast was produced exploring the project's impact and the participants' different lived experiences. From readings of creative writing, to an opportunity to take part in some of the activities from the comfort of your own home, the podcast gives a unique insight into the project.
This is a Welsh language podcast. Listen to a taste of the podcast here, or click the button below to explore the full episodes.
Taster: Ar y Dibyn Podcast

Episode 2 - Internal Weather
Take a peek below at the creative work produced as part of the sessions, and read some of the participants' feedback:
Artists
Here are the incredible artists who help guide the workshops and support our participants: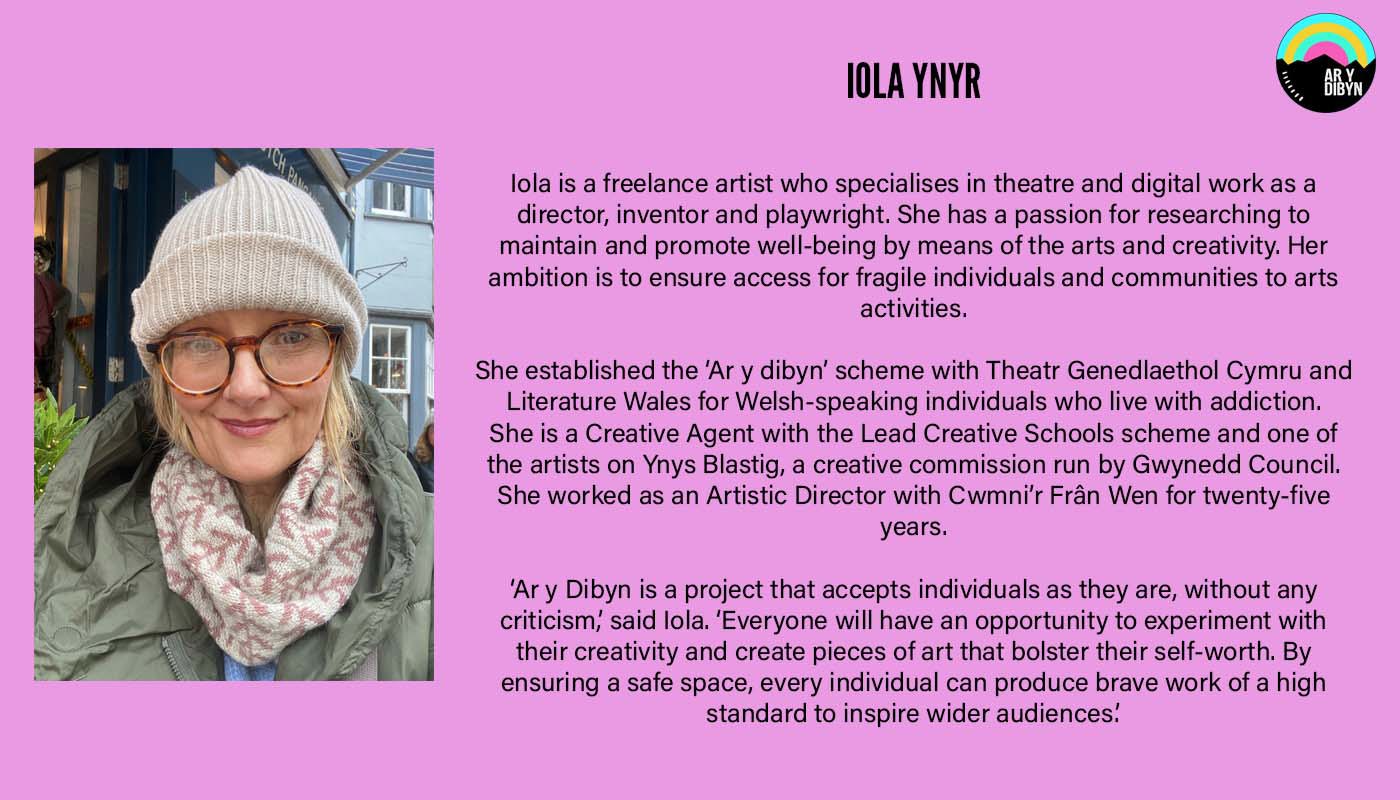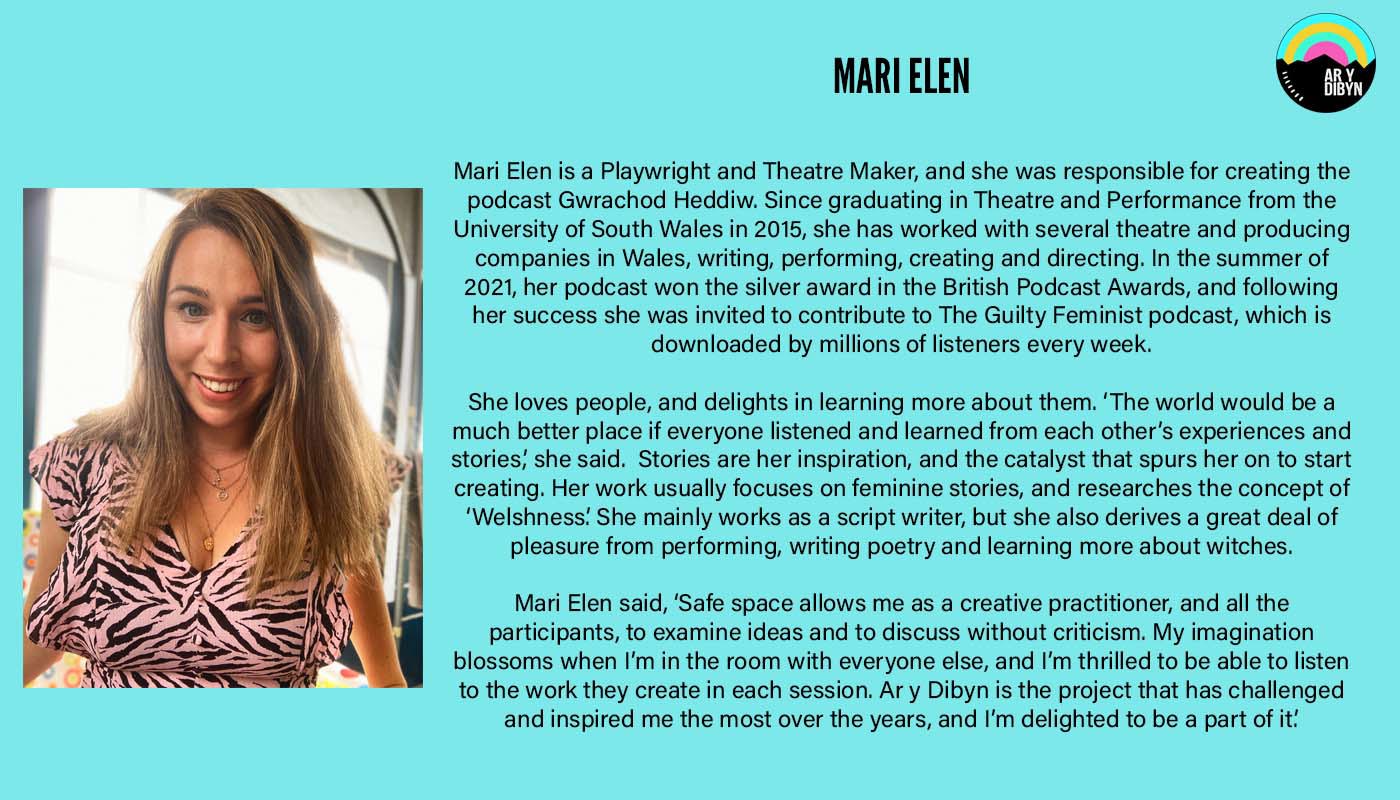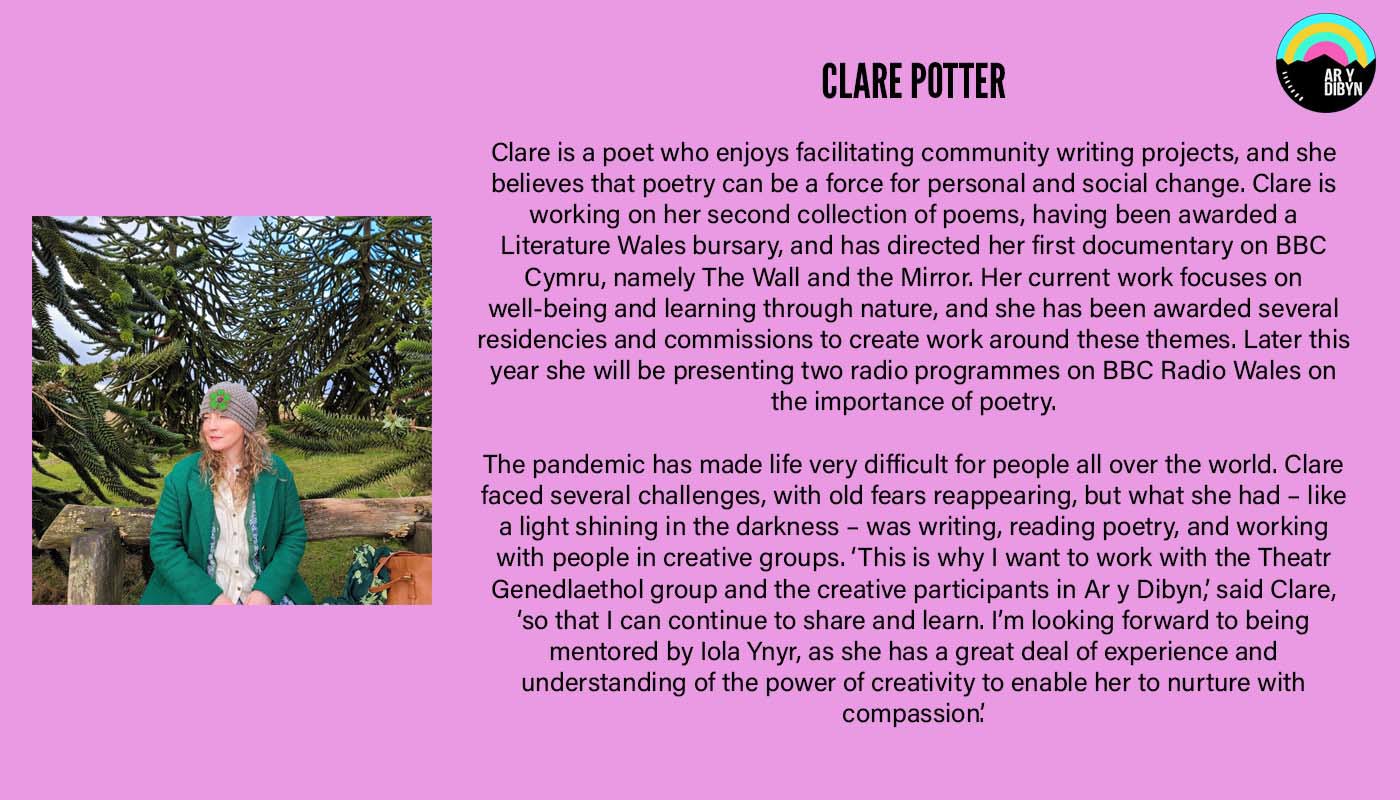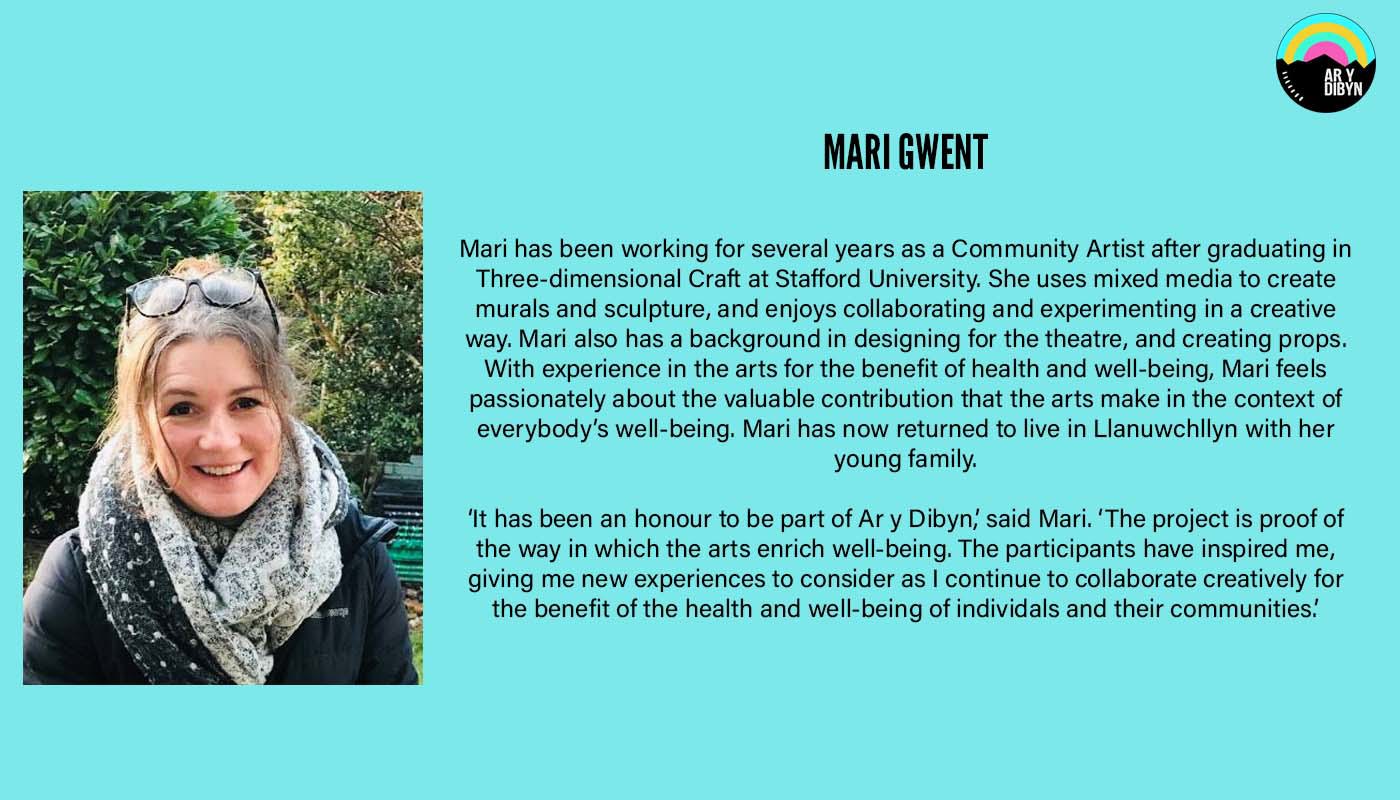 Counsellors
Here are the counsellors with whom we work closely during the sessions to ensure our participants' and artists' wellbeing and mental health are protected: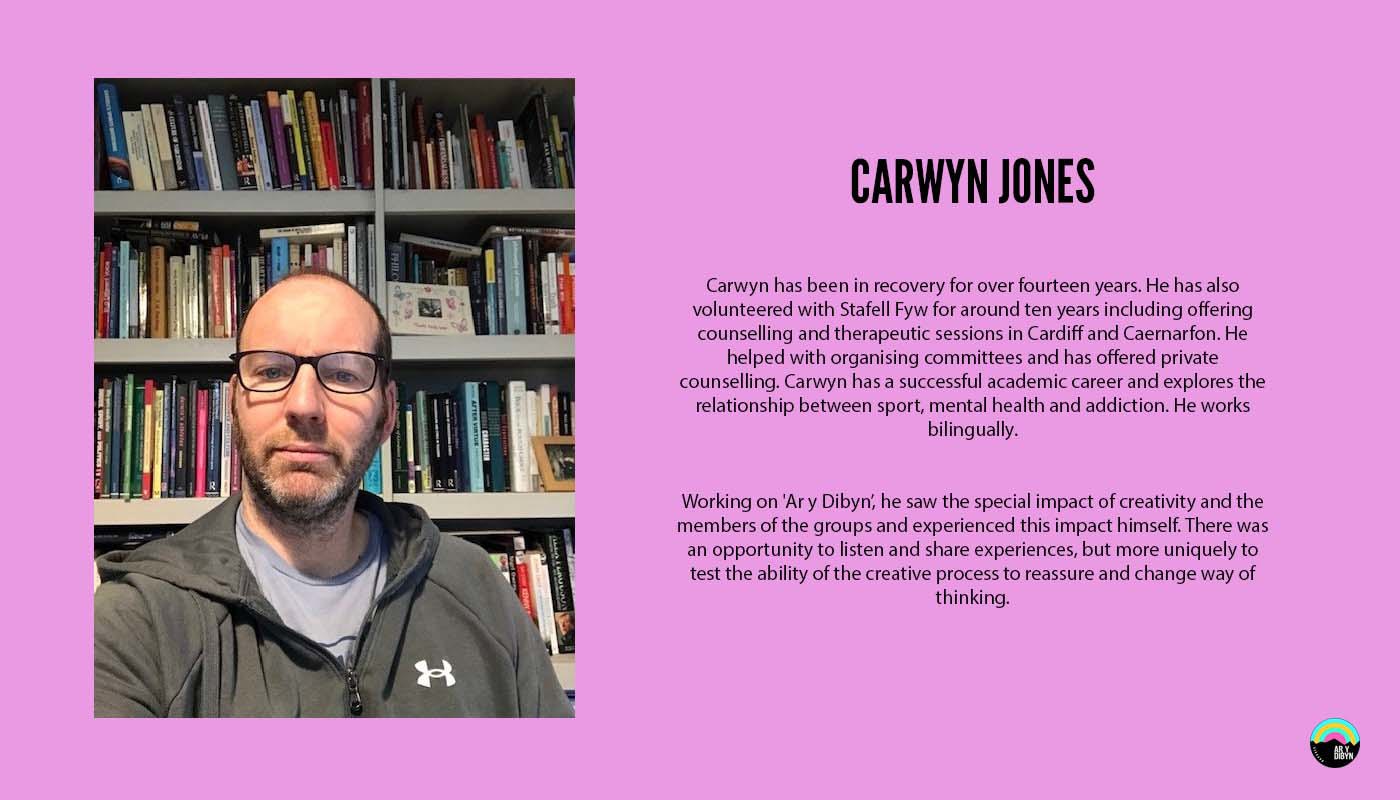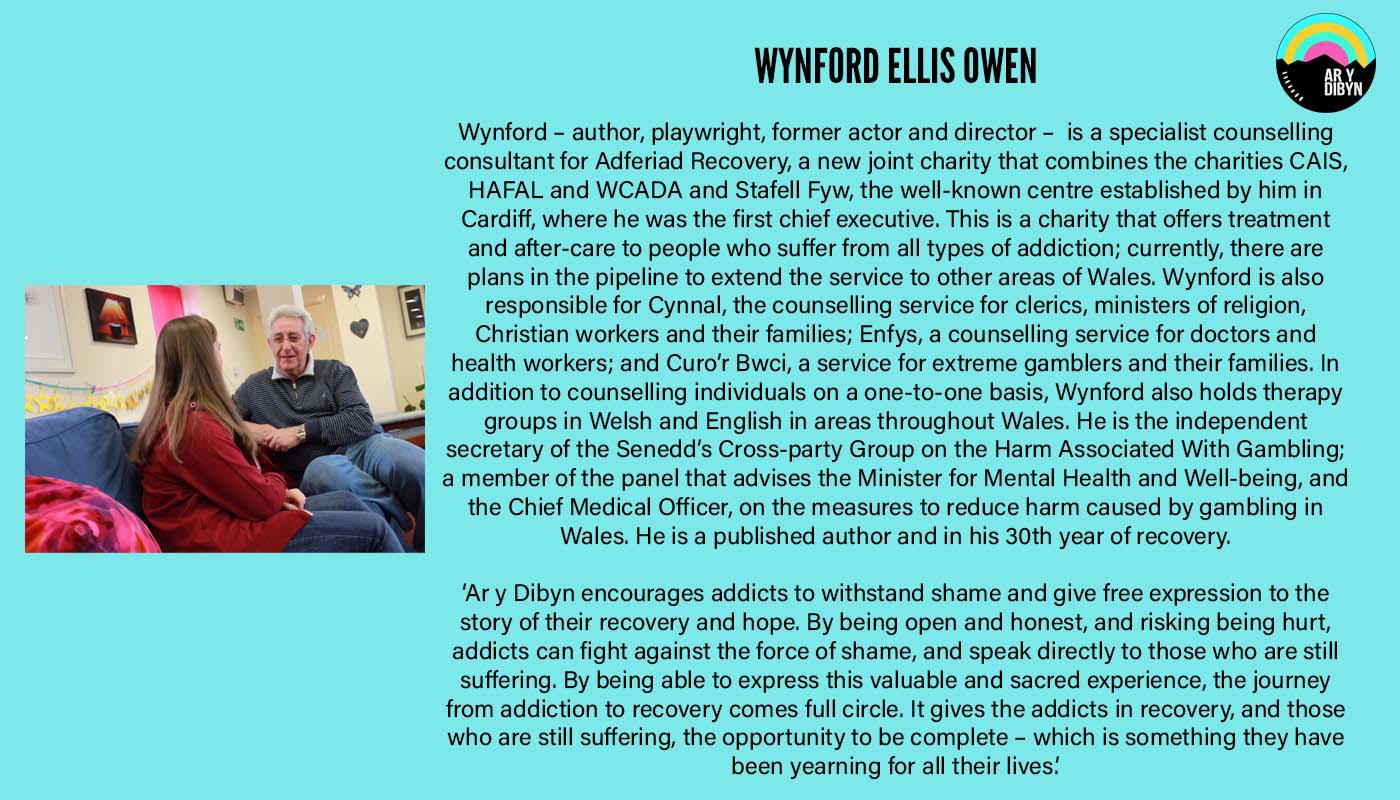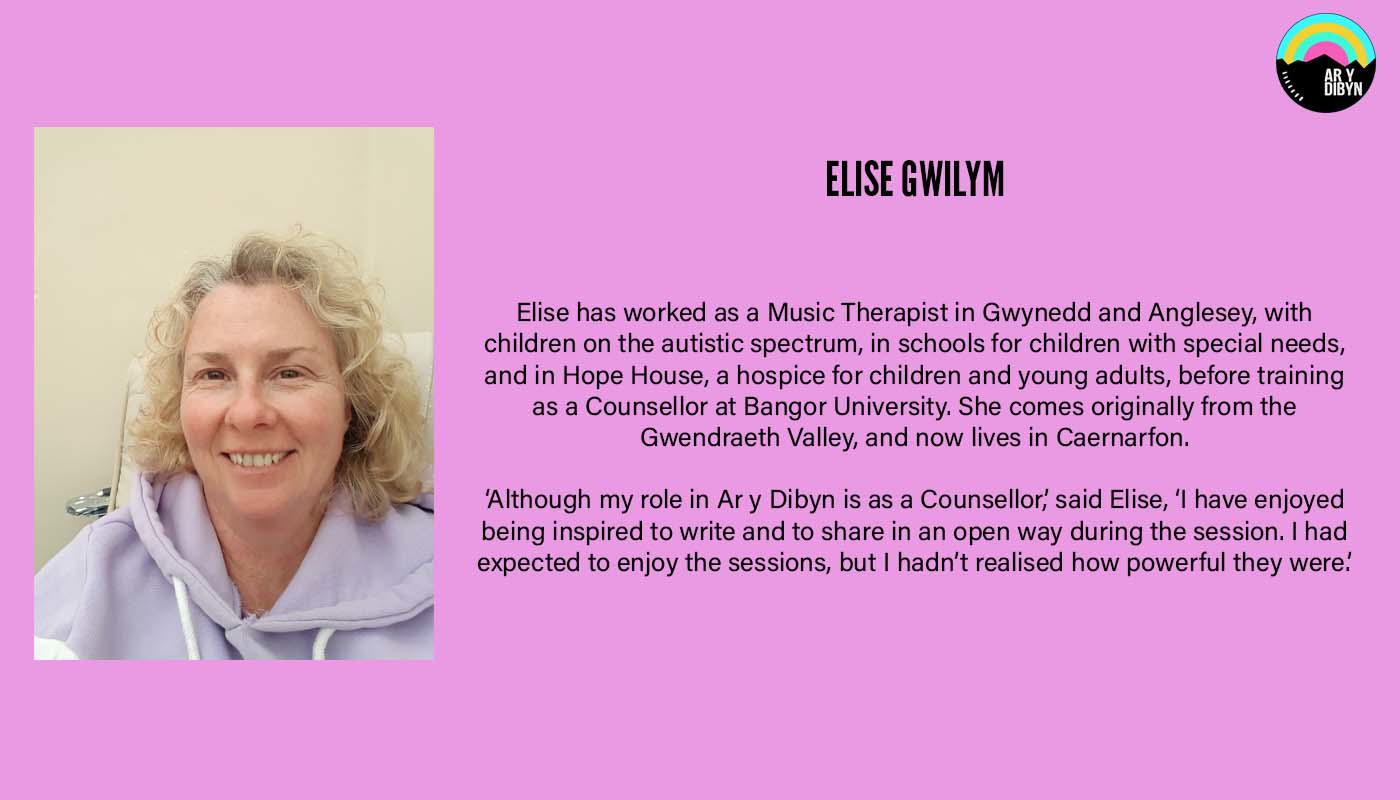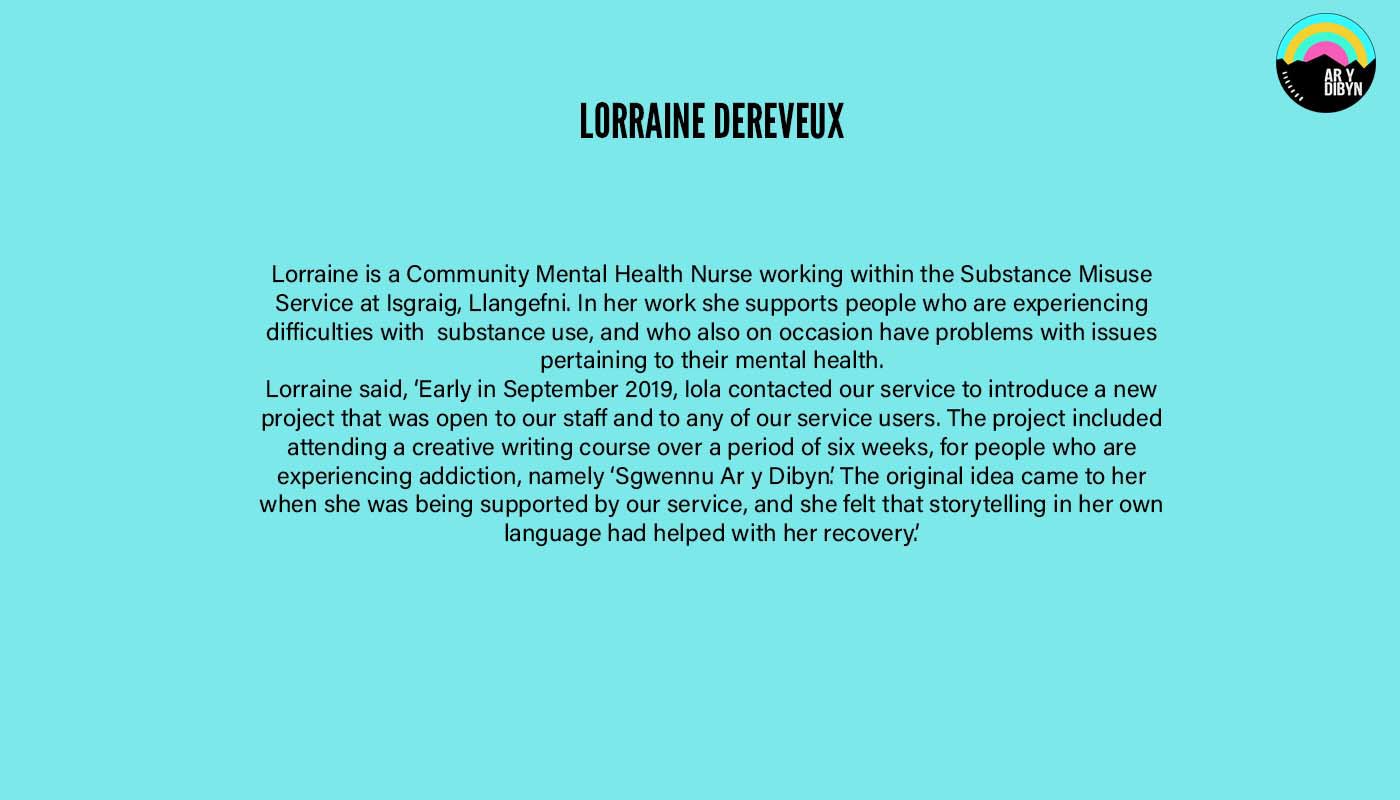 Artist Training Workshops
An important aspect of the project is to train new artists so they feel confident in working with vulnerable participants. Here are some images from our artist training workshops in Cardiff and Caernarfon: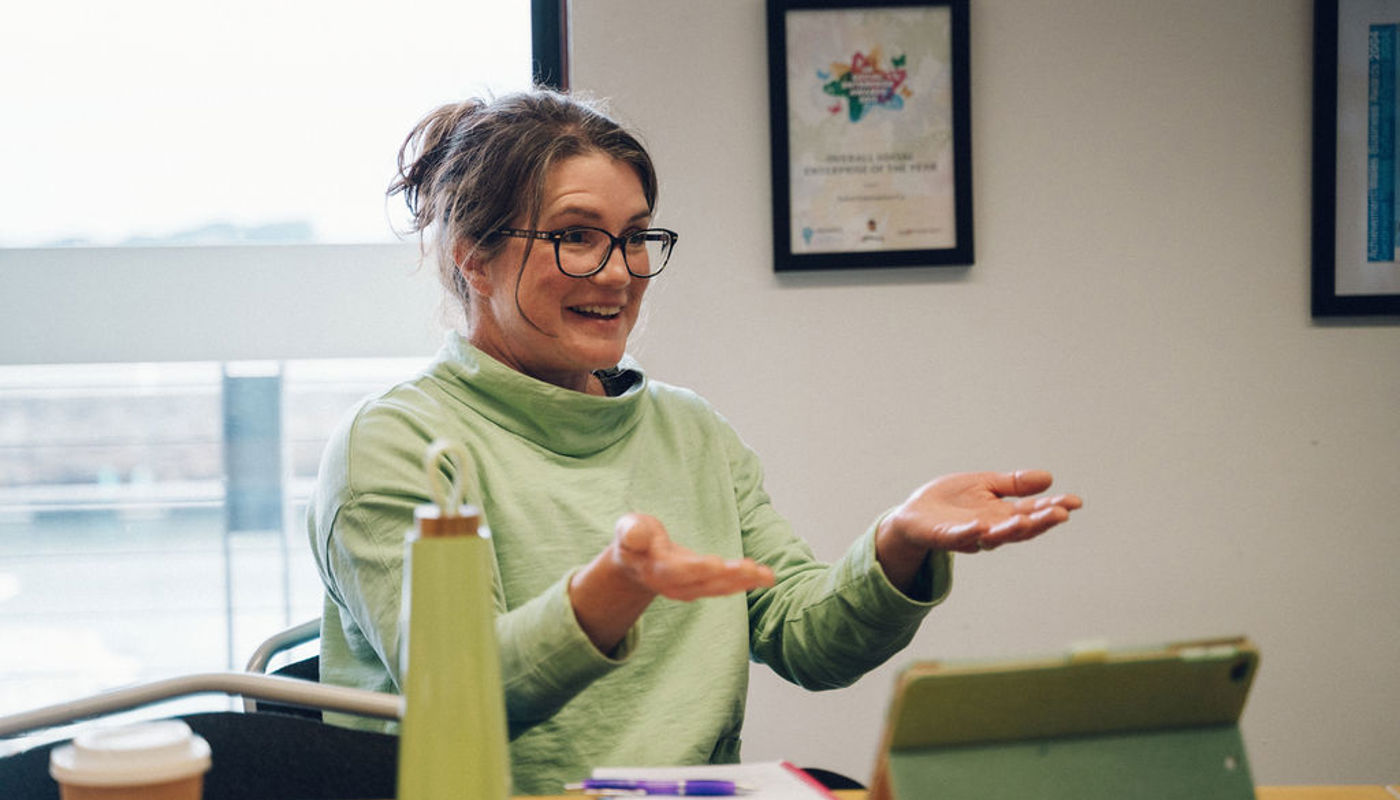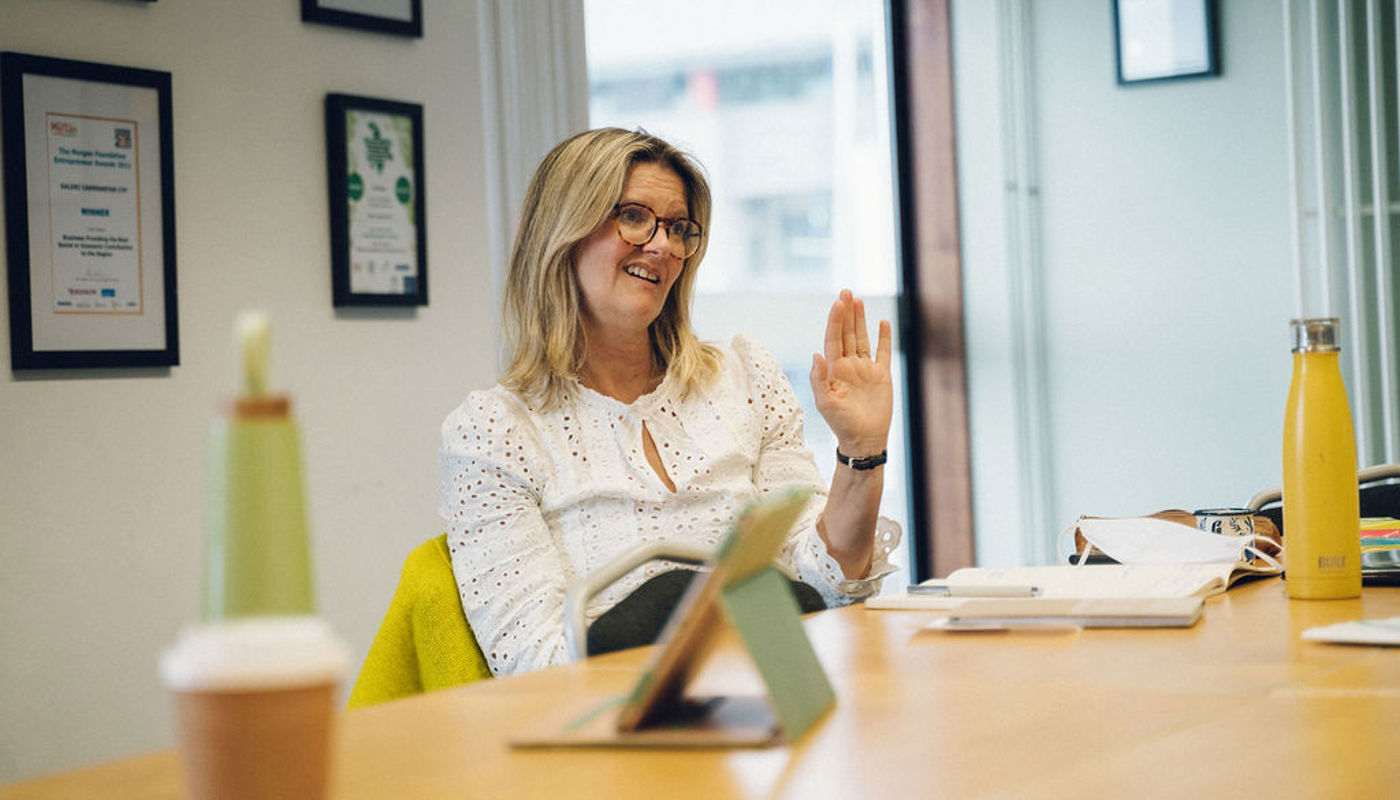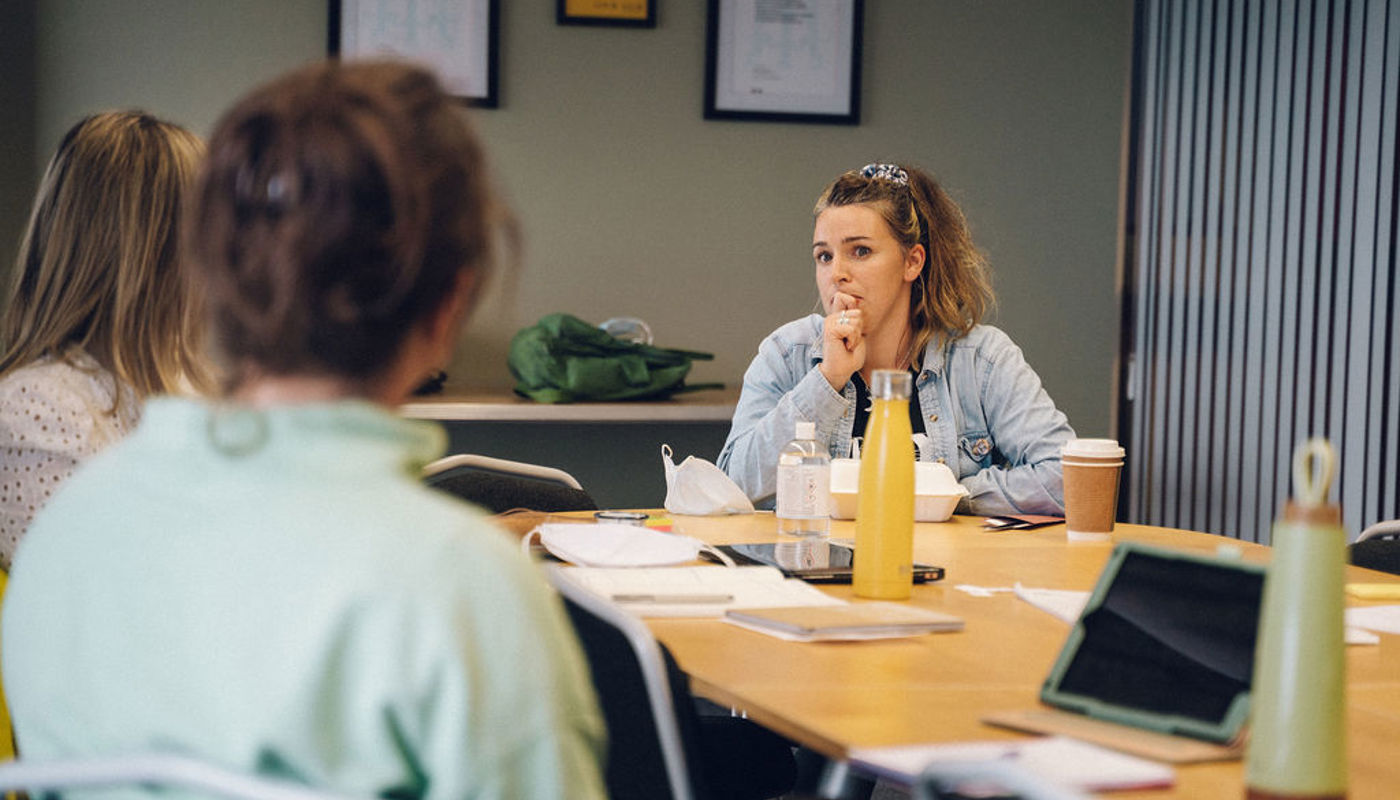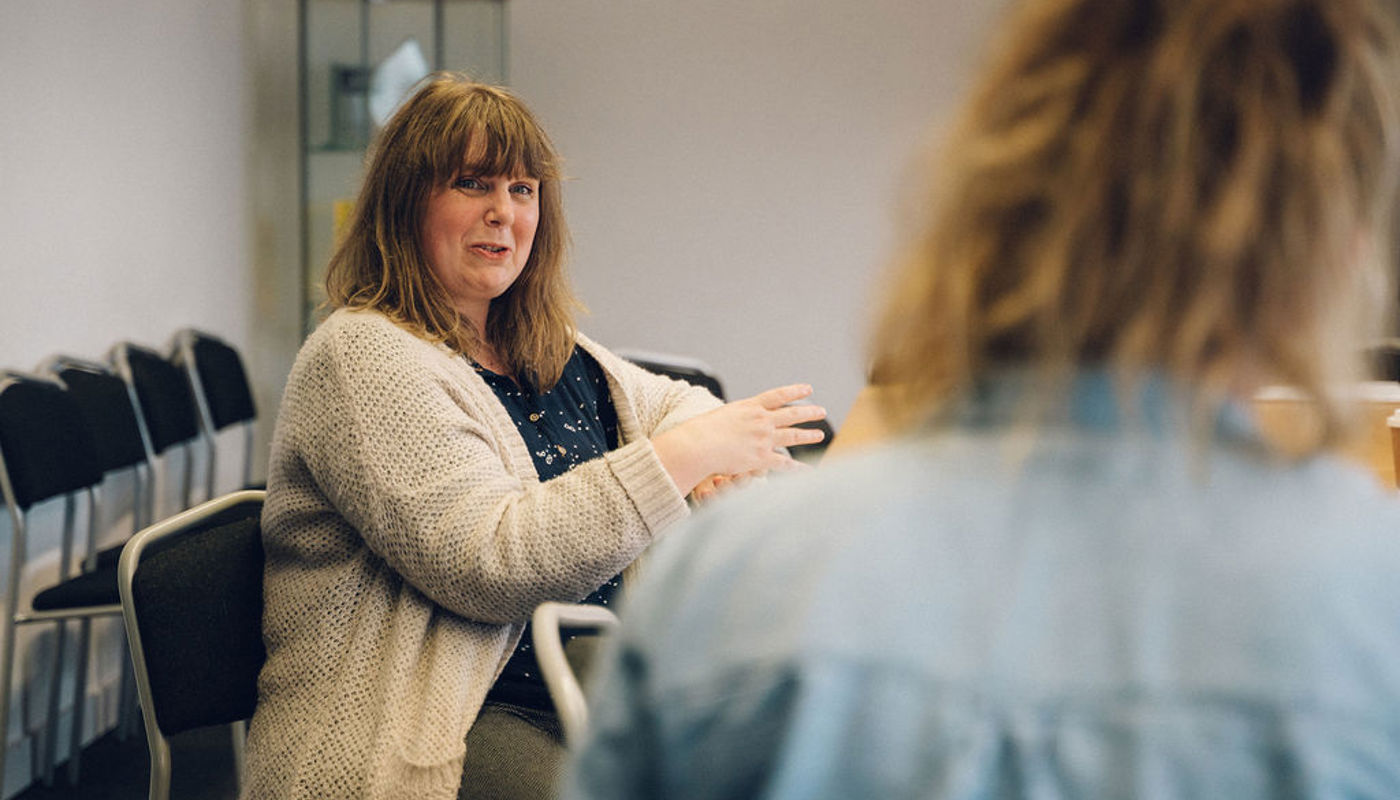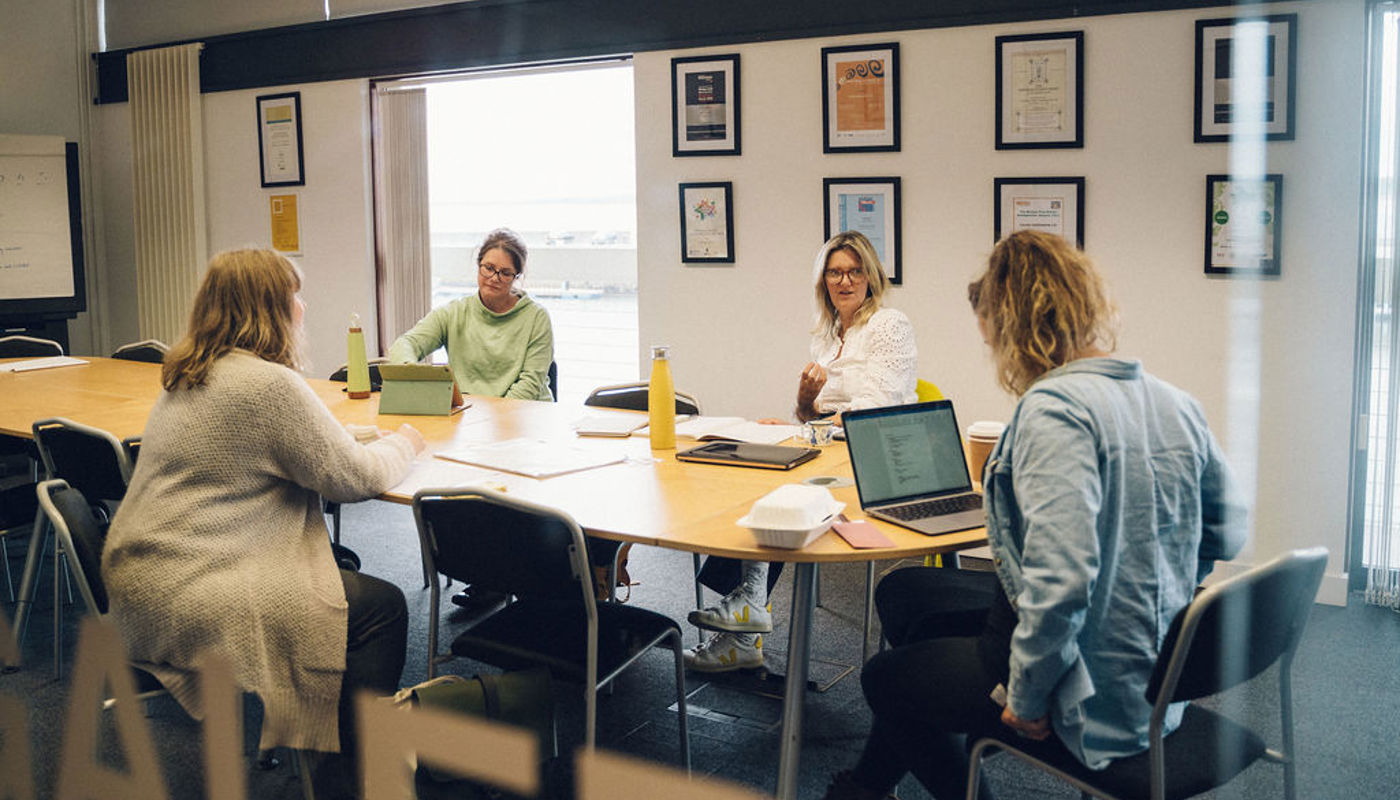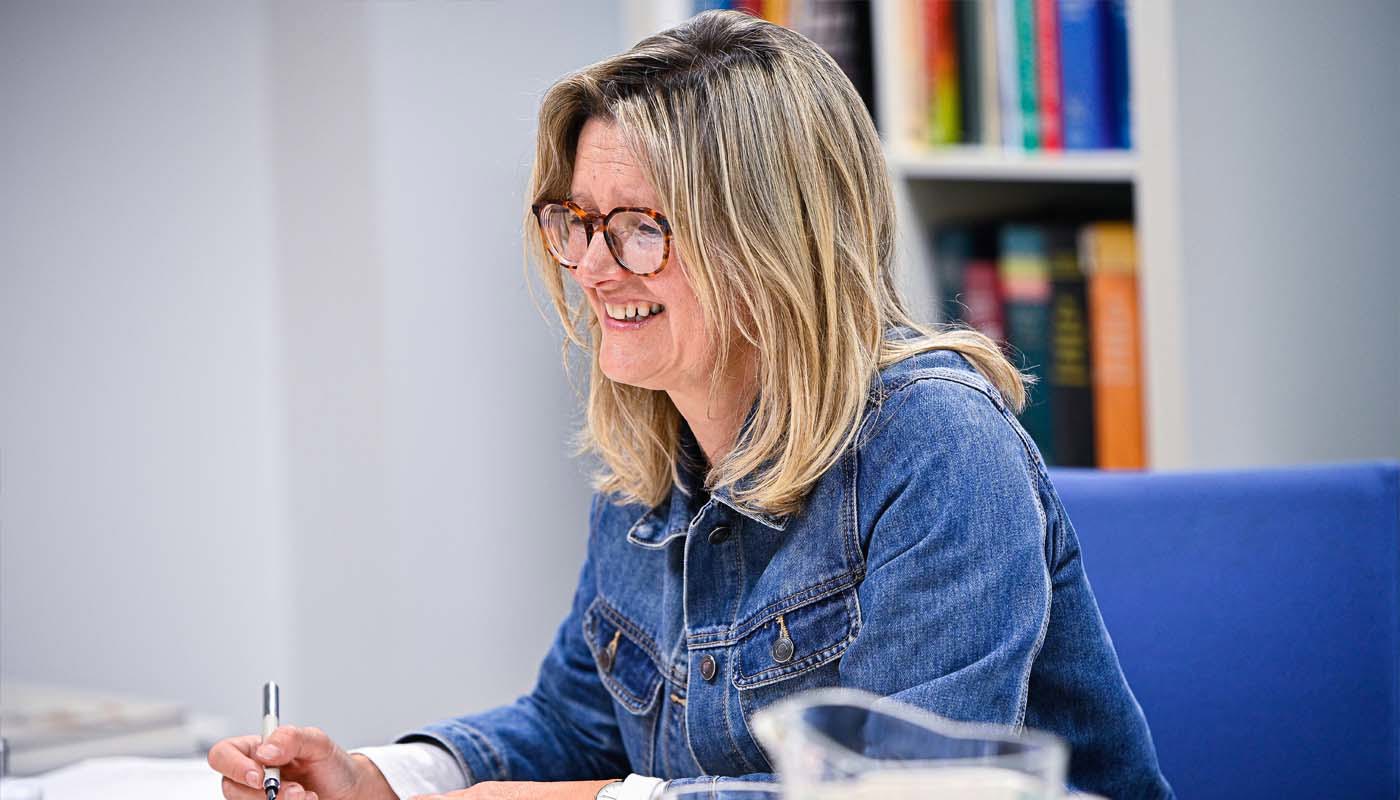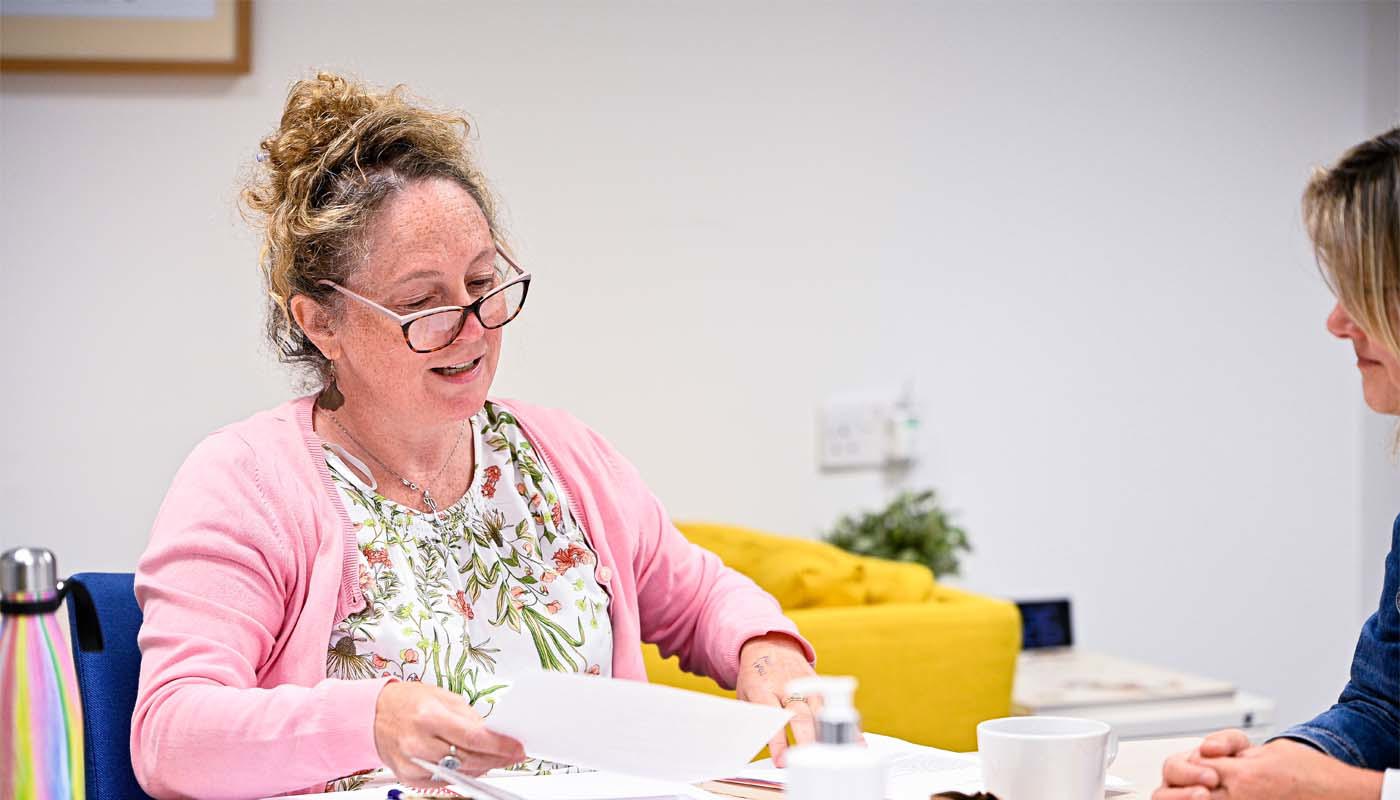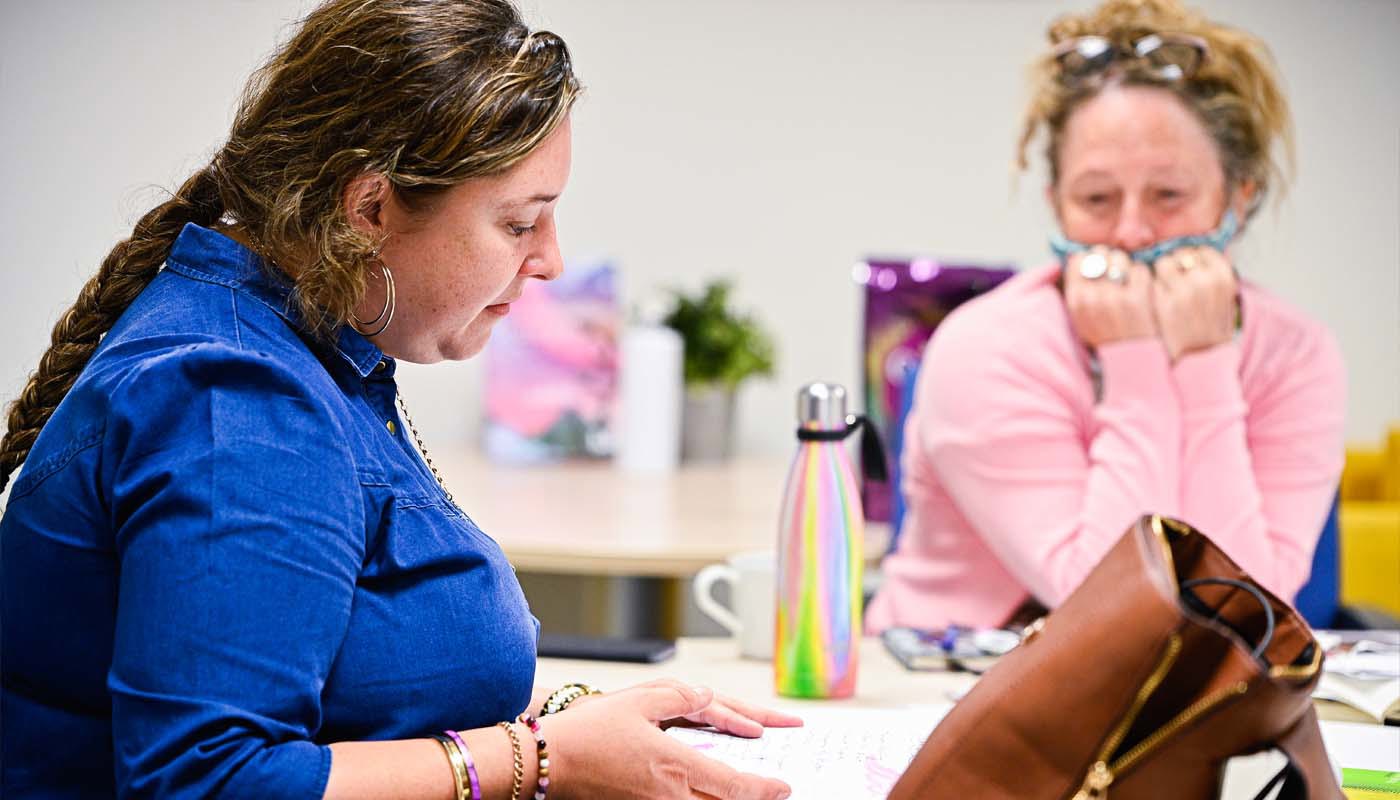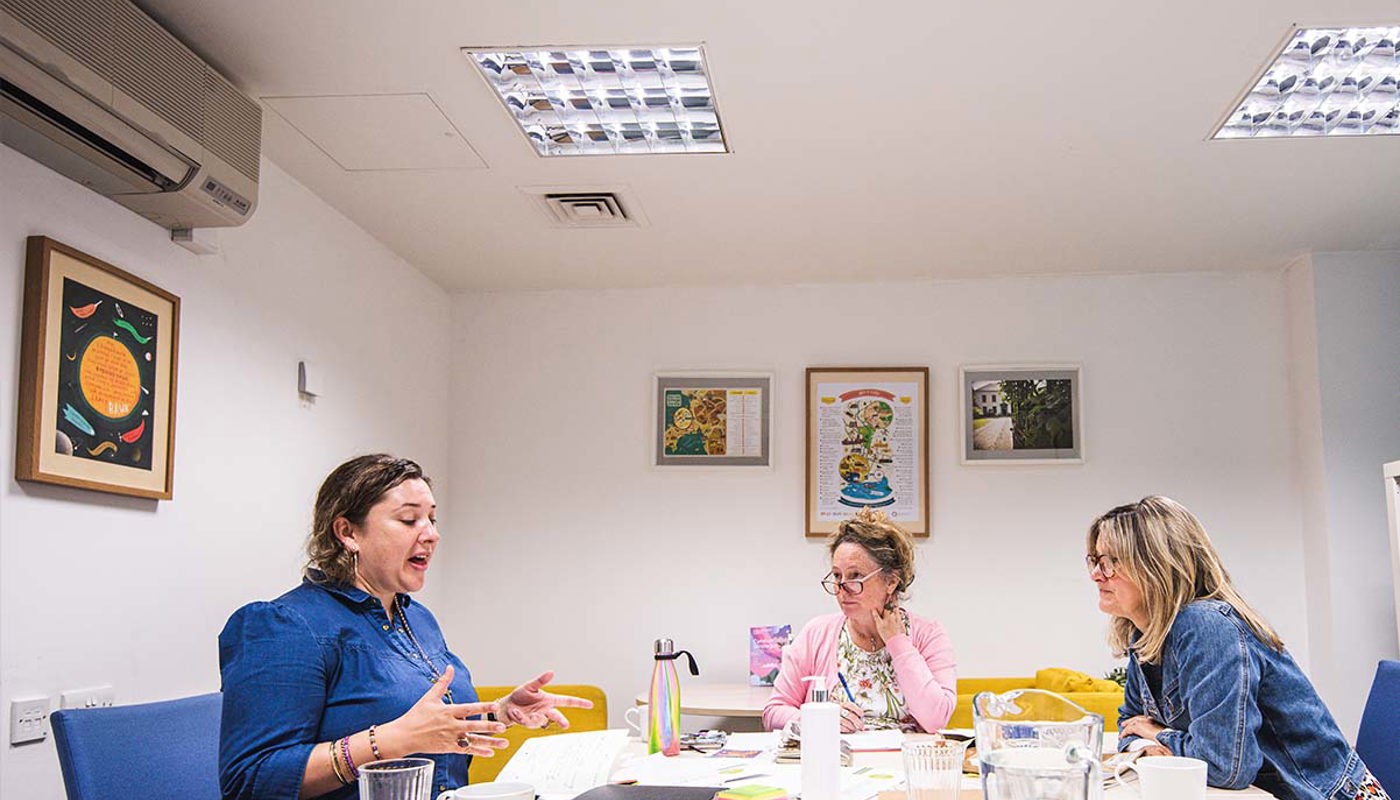 HELPLINES
Drugs and/or Alcohol
DAN 24/7 
DAN 24/7 is a free and bilingual telephone helpline providing a single point of contact for anyone in Wales wanting further information and / or help relating to drugs and / or alcohol.
The service is available 24 hours a day, 7 days a week.
Phone number: 0808 808 2234 (Dan 24/7 telephone number will NOT appear on your home itemised bill).
Text DAN ar 81066 
Go to dan247.org.uk 
Adferiad Recovery 
01792 816600 
E-mail: info@adferiad.org.uk 
CAMFA  
Offers counselling sessions if you have suffered from problems/ suffer from problems relating to alcohol or/and drug misuse.
https://www.cais.co.uk/services/camfa/ 
Mental Health
C.A.L.L Helpline (Community Advice and Listening Line)
Offers emotional support and information/literature on Mental Health and related matters to the people of Wales. 
Anyone concerned about their own mental health or that of a relative or friend can access the service. C.A.L.L. Helpline offers a confidential listening and support service. 
FREEPHONE 0800 132 737 
Or text HELP to 81066 
Housing 
Shelter Cymru
Shelter Cymru - Home is everything
08000 495 495
Support for domestic abuse, sexual violence, or violence
Live Fear Free
0808 80 10 800
Available 24 hours, 7 days a week

Live Fear Free helpline | GOV.WALES
Text:07860077333
Support for families