Pair is a new scheme that gives twelve artists who are arts freelancers the opportunity to receive training and take part in workshops to learn research skills, invention methods, and joint creation skills.  
The brief? Simply offer an opportunity to co-create by inventing in a creative space. 
It is hoped that some of the ideas put forward will lead to commissions from Theatr Gen to create invented live theatre productions, which could also include digital elements. It will also enable artists and creators of offensive content of all kinds to develop creative and professional relationships with Theatr Gen and S4C.
The scheme covers all kinds of artists: actors, playwrights, writers, storytellers, drama directors of all kinds, musicians, composers, dancers, choreographers, set and costume designers, sound and lighting designers, video artists and more.
Below you will find further information about the 12 artists who have received the bursary: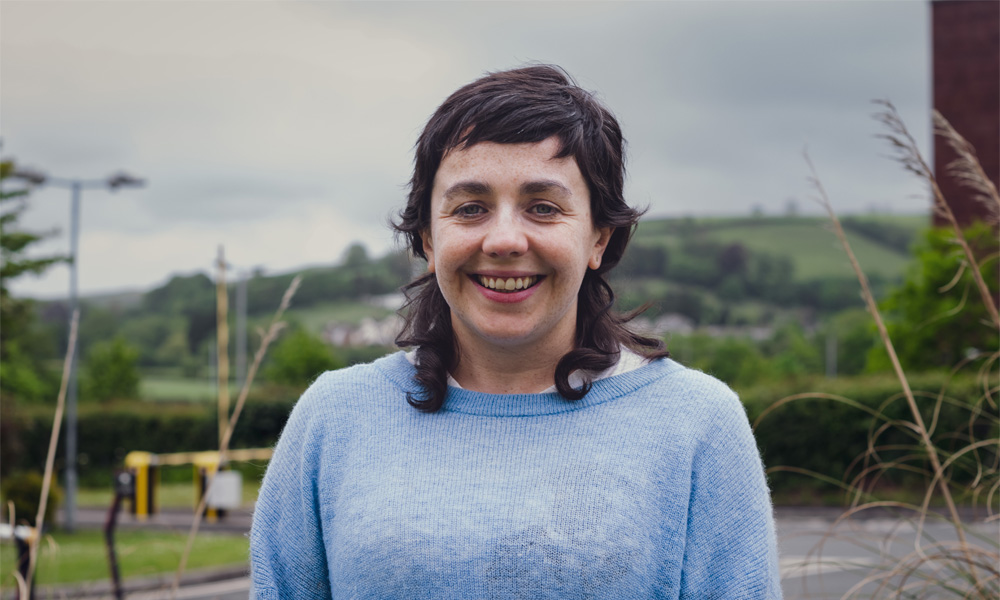 Rhiannon Mair
After graduating in Theatre, Film and Television, Rhiannon Mair worked as an actress, mainly for Arad Goch Theatre Company. She returned to Aberystwyth University to study an M.A. in Performance Practice led by Mike Pearson, before moving to the University of South Wales, where she was a lecturer on the BA Theatr a Drama degree for a decade. During her time there, inspired by her interest in space and ritual, she completed a partly practice-based PhD on the theme of the Welsh Chapel, Neighbourhood and Performance – as well as having two children!  She has devised work individually, with groups, and in joint performances with Eddie Ladd and artist Lowri Davies. Rhiannon now works as a Theatre and Performance Practitioner and Creative Researcher. She recently created a storytelling performance exploring the complexities of the impact of holiday homes in Pembrokeshire for Volcano Theatre.
Elin Phillips
Having trained as an actress over fifteen years ago at the Royal Welsh College of Music and Drama, Elin has worked on stages across Wales on a wide range of work; Shakespeare, new writing, devised work, young people's theatre, and physical work for companies such as Theatr Clwyd, Sherman Theatre, West Yorkshire Playhouse, Volcano and The Other Room. 
Elin recently started writing for the stage. 
Elin also recently started a theatre company called Criw Brwd with Gwawr Loader. The company aims to celebrate Wales's different voices, especially those of the Valleys and the south-east, as well as focusing on stories with a feminist element. 
  
"As a relatively new writer and director, this experience will be invaluable to me as a freelancer and will be beneficial for Criw Brwd. There's a lack of opportunities for artists to develop their craft, especially for those over 30 who are excluded from many development schemes.  
This opportunity will help us develop new work in Welsh and challenge us as artists. 
As a result of the pandemic, trying to create new work has floored many of us causing us to lose confidence. This is a fantastic scheme to help artists get back to it after experiencing national trauma. 
The opportunity to create and develop new work with a hugely talented group excites me endlessly!" 
Gwawr Loader
Gwawr is originally from Quaker's Yard and now lives in Grangetown, Cardiff. Since graduating from the Royal Welsh College of Music and Drama in 2011, Gwawr has enjoyed a varied career on stage and television and more recently as a playwright and producer. Working closely and being challenged by Pair's multi-disciplinary creative individuals is very beneficial. Learning and getting to know the current causes they are passionate about is a great basis for Gwawr to learn and develop.  
"I hope that by the end of the project I will have an even stronger base from which to create and develop ideas. I will also have established relationships with other artists that will allow us to create collaborative work in the future." 
Luned Gwawr
Luned was raised in the Welsh language in Cardiff and has lived there all her life. Luned studied an Art Foundation course after leaving school and then went on to do a Design for Performance degree at the Royal Welsh College of Music and Drama. 
Luned is a designer of sets, costumes, props and puppets and has also worked as a puppet and prop maker on several projects. Over the past year, Luned began producing devised work with other artists, which prompted her to apply for the Pair scheme. Luned is very interested in researching a variety of art and using it as the basis for much of her work, by diving into the themes that bring inspiration and finding a balance between the abstract world and realism. 
''I feel this experience is valuable because more designers need to be at the heart of creating original work from the beginning when it's devised. I was particularly interested in Pair, as I have my own ideas for work but need to gain confidence in taking the lead through training and workshops, to learn and understand more about devising methods for my future career." 
Mari Elen
Originally from Harlech but now living in Cwm y Glo near Llanrug.  
Mari is a writer, performer, podcaster, and creator of the Gwrachod Heddiw podcast.  
Since graduating from the Theatre and Performance course at the University of South Wales in 2015, Mari has worked with several theatre and production companies in Wales writing, performing, creating and directing. In summer 2021, her podcast received the silver award at the British Podcast Awards, and she was subsequently invited onto The Guilty Feminist podcast which is downloaded by millions of listeners every week. 
"I trained in devised theatre at the University, but I feel like I haven't made the most of my degree, and now I feel like I've lost track of what excites me most, which is creating live invented theatre. I think Pair will give me the confidence to see myself as an artist and performer again, and encourage me to push myself when I'm getting comfortable in my practice." 
Macsen McKay
Macsen is a Cardiff actor and Director who also writes poetry and songs. He applied to be part of the Pair scheme as collaborating with other artists is his favourite part of any creative work, and this felt like a great opportunity to do just that. It also felt like a special opportunity to have the experience of doing so in a completely Welsh context and through the medium of Welsh. 
"My hope for the scheme is to connect with artists I wouldn't have come across without the scheme, and to create work with those artists that feels open and exciting, that shows the different and new voices and talents that are working and developing in Wales at the moment." 
Steffan Phillips
Steff is a multi-disciplinary artist from Cardigan who now lives in Cardiff. 
He received a BA in Theatre, Music and Media from Trinity College, Carmarthen, and is currently studying an MA in Welsh and Celtic Studies at Cardiff University. 
He has worked as an Associate Producer with the Wales Millennium Centre and has produced for Arad Goch theatre company and Gŵyl y Cynhaeaf. He spent traineeships with the production teams of Traverse Theatre in Edinburgh, Paines Plough in London, and The TEAM in New York, and from 2017 to 2021 worked as a Community Literature Officer with Literature Wales where he was responsible for co-ordinating the Bardd Plant Cymru and Children's Laureate Wales projects. 
He enjoys writing poetry, and was part of the Zoomryson team who became joint winners of the Eisteddfod AmGen 2021. He also takes an interest in short film-making, photography and playing musical instruments.  
"My main reasons for applying for Pair are to learn more about devising techniques, to collaborate and build relationships with other artists, and to create challenging and innovative work. During the process so far, I have rediscovered my love of performance, and hope to continue to develop and engage with various creative projects on a freelance basis." 
Emmy Stonelake
Emmy is a multi-disciplinary Queer artist who is originally from Aberdare. Since training as an actor/musician, Emmy has created work through composition, writing and directing as well as her work as a performer. 
 
"I wanted to be a part of Pair for a number of reasons – not least because I wanted to find new ways of creating contemporary work that is relevant to our audiences and because I'm not very familiar with devised work as a theatremaker, especially in Wales and through the medium of Welsh! I hope to make connections with new and exciting theatremakers working across a variety of skills as part of this process, and to be inspired by those artists as well as the rehearsals that are part of the joint creation of devised work. It's important for us as Welsh speakers to find new ways of creating work that is accessible, cross-platform and reflects the times we live in, and in my view, the Pair scheme is a great start!"
Heulwen Williams
Heulwen is a queer and non-binary musician who sings, plays violin, guitar, whistle and harmonium, and writes tunes and songs.  
Heulwen draws ideas from traditional folk music to create new music which is full of history but speaks to the now. 
She is inspired by Welsh language folk music, folk tales, stories, social history, and her relationship with her gender identity. This comes out in her work in the tunes she creates and the songs she writes. 
"I'm at the start of my journey as a professional musician, so I will fully embrace the opportunities of this project, having the opportunity to learn more and work with different people in the profession will be great. 
In the past I've worked with people who bring a ready-made idea, they know what they want to create, and I create music around their idea. 
I really like the idea of this project, a "Pair" or melting-pot of people coming together to see what they can create, and devise something new. Having the time and opportunity to come and work with new people, and see what I can create with them, will be a great opportunity for me." 
Nia Morais
Nia is a Cardiff-based writer and playwright. She is interested in short stories, drama, fantasy and horror. Nia is a writer from Wales and Cabo Verde with a masters degree in Creative Writing from Cardiff University. In October 2020, her first audio play, "Crafangau", was broadcast by Sherman Theatre. The play was rewritten in 2021 for Summer of Smiles Festival in Cardiff. She is also working on a play about Betty Campbell and the history of Cardiff docks for summer 2022. Her work usually focuses on identity. 
Fflur Medi Owen
Fflur has been an actor for 25 years and lives in Eryri. 
She is interested and curious about 'human' nature – the conditions that make us who we are. She enjoys exploring, in different ways, what creates intimacy? What creates and drives distance? And drama, then, as the alchemy of colouring and filling the space between the two. 
Fflur hopes to broaden her horizons as an artist beyond the usual, expected trajectory of theatremaking.  
"I joined the Pair scheme to explore alternative ways of telling a story. Especially so by using the body. For those times when words are not enough!" 
She is a single mother to Twm and Nyfain. 
Nikki Hill
Brought up in the mountains of Eryri, Nikki is a practical person who is in love with the world. She is passionate about the natural world, all kinds of adventures, stories and people.
Nikki is a physical theatre deviser with a background in circus and dance. She is a clown, actress and director who enjoys creating works that combine comedy and darkness as two sides of the same blade.
Nikki feels passionate about bringing people together to connect, and using art and creative work to do this. Sharing experiences with others is something she enjoys, and using theatre as a vehicle to do this is exciting for Nikki.
"The Pair scheme fills me with excitement when I think about creating new and original work in Wales. The opportunity for me to be part of it is a real privilege. I'm hopeful that collaborating with other artists in Welsh will lead to new creative relationships and lead to more original devised work in Welsh in the future."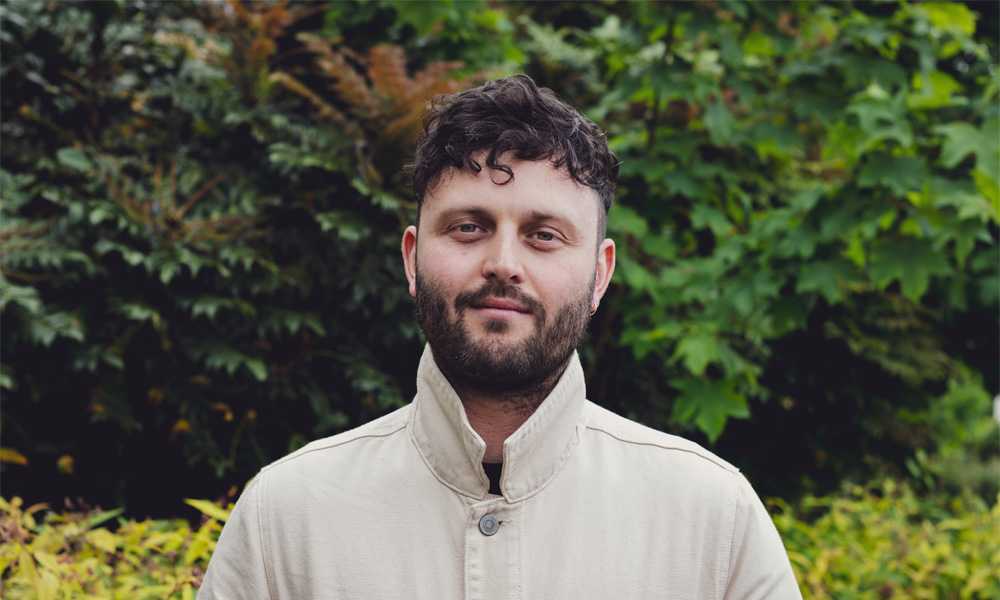 Nico Dafydd
Nico Dafydd is a director, writer, and visual artist. He works over a range of platforms, focusing mainly on film and video, and theatre work.
"I wanted to be part of Pair to discover new ways of creating and expanding my work, to be used on all types of projects. I hope to connect with new artists as well."